Did you know that over 85% of law firms never reach their true potential?

Did you know that 73% of lawyers are working 25% more than they want to be and are making significantly less than they feel they deserve?

Did you know that 67% of Lawyers land in an early grave and/or have mental health issues?

Are YOU making the money you DESERVE?
Let us tell you about the top four things holding back your performance by 25%:
1.
Not capturing all your time, and therefore, not billing enough
2.
Spending too much time on administrative overhead 
3.
Having to cart files around when working away from the office 
4.
Drafting documents from scratch instead of templates
The Problem
Complex legislative requirements

Ensuring strict deadlines are met

Onerous administrative overhead

Paper system

Onerous trust accounting compliance requirements in addition to the fear of losing practice certification

Lack of knowledge about technology

Lack of product support

Staff performance and retention
Our Promise
Reduction in rework and lost time

Streamlined billing processes

Fully customisable

Compliant trust accounting

Awesome support

Practice wide performance at your fingertips

A practice management system designed especially for you, the Wise Lawyer
The Proof
Wise Owl Legal Software: a law practice management software that is:
Productive

Lawyer friendly

Fully customisable

Secure

Scalable

Browser Based

Multi Platform

Future Proof

Accountant Friendly
Welcome to WiseOwl Legal – Streamlining Legal Practice Management
Empower Your Practice with Wise Owl Management
Wise Owl Legal Practice Management is the ultimate all-in-one legal practice management software designed to help you simplify your workflow, increase productivity, and ensure compliance. Our feature-rich platform is tailor-made for modern law firms, making it effortless to manage your cases, clients, and team all in one place.
The Ultimate Legal Practice Management Solution
At Wise Owl Legal Practice Management, we understand that running a legal practice can be a complex and time-consuming endeavour. That's why we've dedicated ourselves to developing cutting-edge legal practice management software that makes it easier for law firms and legal professionals to stay organised, efficient, and successful.
Case & Matter Management
Keep track of your cases and matters with ease. Our intuitive case management system allows you to organise, search, and filter cases, so you can always stay on top of your workload.
Workflow & Task Management
Stay organised and never miss a deadline with our integrated workflow and task management features. Easily create tasks, set reminders, and sync with popular calendar applications.   
Time Tracking & Billing
Accurately track billable hours and/or fixed fees and generate detailed invoices in just a few clicks. Our robust billing system streamlines the entire process, saving you time and ensuring your firm gets paid on time.
Client Portal & Communication
Improve client satisfaction and communication with our secure client portal. Share documents, send messages, and schedule appointments with clients, all while keeping their sensitive information secure.
Compliance & Security
Ensure your firm meets compliance requirements and keep your clients' data safe with our advanced security measures, including end-to-end encryption, two-factor authentication, and regular data backups.
Document Management
Safely store, access, and collaborate on documents with our secure document management system. Seamlessly integrate with popular cloud storage providers, and enjoy version control and audit trail features.
Trusted by Legal Professionals Worldwide
Join thousands of satisfied legal professionals who have transformed their practice with Wise Owl Legal Practice Management. Our commitment to innovation, customer support, and user-friendly design has made us the go-to choice for modern law firms.
Experience the power of Wise Owl Legal Practice Management for yourself. Schedule a free, no-obligation demonstration with one of our expert product specialists to see how our legal practice management software can revolutionise the way you run your practice.
Start your journey to a more efficient and organised law firm with Wise Owl Legal Practice Management today!
We Take Our Numbers Seriously
Years Supporting Law Firms
We converted to Wise Owl Legal in November 2016. This software is so user friendly and the functions it offers are very suitable for our daily use. This software offers an easy way to manage trust accounting and track where a matter is up to. I have also found that if there is something specific our company would find useful, it can be added to the program. The developer and helpdesk are very quick to respond to issues and to take on suggestions for any new ways in which the software would be more user friendly for our needs as a company. (January 2018)
I absolutely LOVE this product and its creator Karen. I have been in practice for over 17 years and this is the best (and most affordable) product out there. It combines both a document management and time entry system in one, allows you to maintain and reconcile your IOLTA account (TRUST account), account for billing and find all of your documents. It is custom designed for your law firm and super intuitive. The team is always available and their response time is fantastic. Make your life easy. Junk your old inflexible timekeeping system and get Wiseowl Legal. You won't regret it."  (September 2021)
We replaced our previous accounting software with Wise Owl Legal, which is proving to really suit the needs of our small and busy practice. Our staff have had no problems learning and using the programme, and if ever there is a query, the support team is super quick with assistance. It's great to have such a wonderful product available at a very reasonable price. Wise Owl Legal simply suits us to a tee.
Time
I want better time and tracking for better results
The Future
I love technology and want to future-proof my practice to be a leader in my field
Real Time
I want real time reporting to improve productivity & profits
Done For Me
I want a "Done for Me" Service including backups and compliance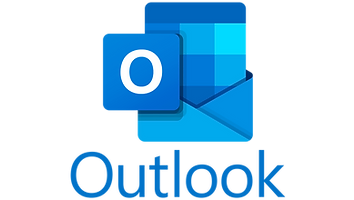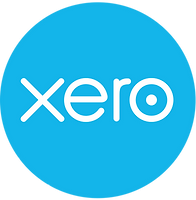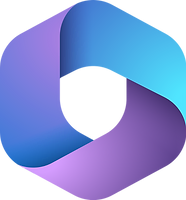 Perfect Choice
Wise Owl Legal is the perfect choice as it not only has all you need to know about your legal files in one application, but also allows you access to those files wherever you are.
Convenience
Wise Owl Legal Software provides chronological file history at your fingertips. Document merging is quick and easy, saving you on administrative overheads.
Secure & Flexible
Keep your data safe, yet accessible. Use it when you want it, how you want it. Wise Owl uses Secure two factor authentication to ensure only authorised users have access to your important records.
Up-To-Date
Wise Owl Legal uses state-of-the-art technology and runs on multiple platforms and all modern browsers. The Wise Owl gives you your choice of cloud or in your own office technology.